God continues to bless us with talented people who are generous with their time and gifts. Below are the paid staff that God has sent to Hilltop.
Full Time Staff
Jon R. - Senior Minister
Jon has been the minister of the Hilltop Church for the past 20 years. He and his wife Becky, along with their two children Zackery and Jessica, have loved living in El Segundo and serving the community for many years. Jon's seminary work was at Pepperdine University where he received his Bachelor of Religion, Master's of Divinity and Master's in Counseling Psychology. He also has done Doctoral work at Harding School of Theology in Memphis. Jon's favorite part of his job is spending time with people, but he also is passionate about worship and preaching. He loves playing sports, games, cards, music, and enjoying fellowship over a good meal.
Monica M. - Life Groups Minister
Monica has been the Life Group Minister of the Hilltop Church for the past 10 years. She also works with teams and and various events at Hilltop. Monica has a degree in Social Work with a minor in New Testament Studies from the University of Memphis and Wayland Baptist University. She has done masters work at Harding School of Theology in New Testament Studies and Counseling. Monica is passionate about helping people connect with the Lord and with each other. She enjoys leadership development and helping people raise up in ministry. If you are looking for a place to connect and become a vital part of a church family, give Monica a call.
Brendin W. - Youth & Young Adult Minister
Brendin grew up in southern California and graduated from Pepperdine university in 2012. He has a heart for the youth at Hilltop and enjoys southern California youth ministry. He loves sports, surfing, and his wife Kaitlyn.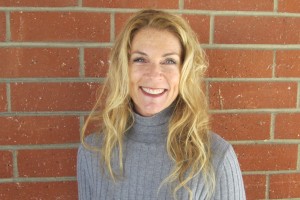 Michelle G. - Ministry & Finance